Introduction
De Volksbank is a Dutch bank with 3,000 employees and the organization behind ASN Bank, BLG Wonen, RegioBank and SNS.
'The New Way of Working' within the Volksbank stands for deep-rooted ideas. A philosophy that is translated on the mental (think differently, behave differently), the physical (building and environment) and virtual (ICT resources and possibilities)
Challenges
In the office environment, the radically changed new work process had to be supported and facilitated. One of the most radical changes for employees is the disappearance of the 'own' workplace or room. But still people have to meet, work together, eat or be able to isolate themselves.
De Volksbank employees are more in motion as a result of the new way of working. The question therefore is how the organization can communicate with its employees in a high-impact manner. Where can you find them? And how does the message get across?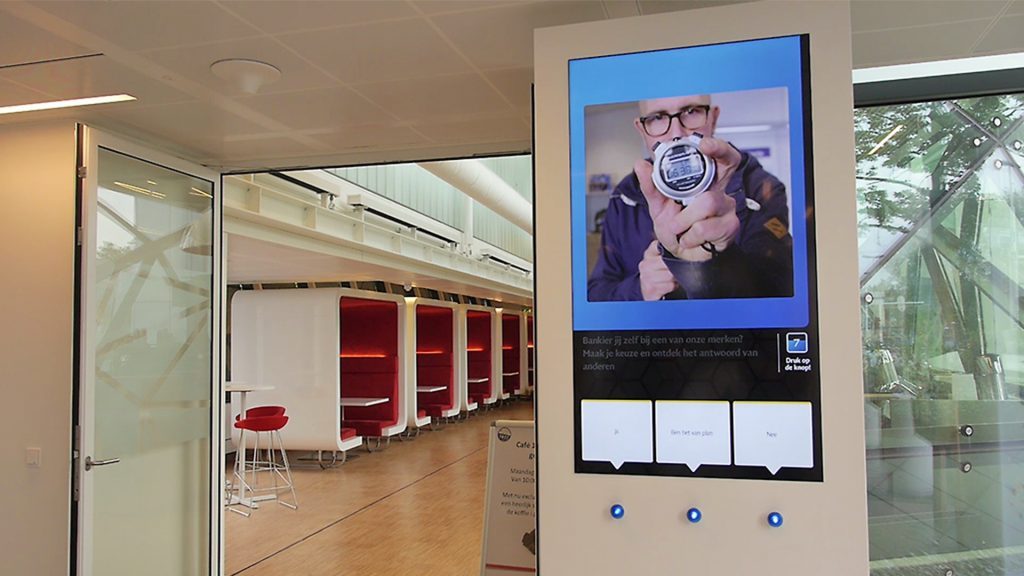 The narrowcasting channel is a connecting link that mixes locally relevant information with information from the entire organization at all relevant Volksbank locations. With its various brands such as ASN, BLG Wonen, Regiobank and SNS with corresponding target groups, this meant a considerable boost for ZetaDisplay's content studio.
ZetaDisplay has implemented a channel that informs employees on typical nodes such as coffee corners, lounge and sitting areas. Simply in places where it is possible, makes sense and leads to discussion or reflection.
And small screens at meeting rooms to inform employees about the availability.
To give customers, visitors and employees of de Volksbank a dynamic insight into the roots and the future of the bank, we have created a 'Brand Expo', full of inspiration and information, designed as a permanent exhibition throughout the building. From an entrance that has been transformed into an innovative, yet personal living room of the brands, to the space «of the future» deeper into the building.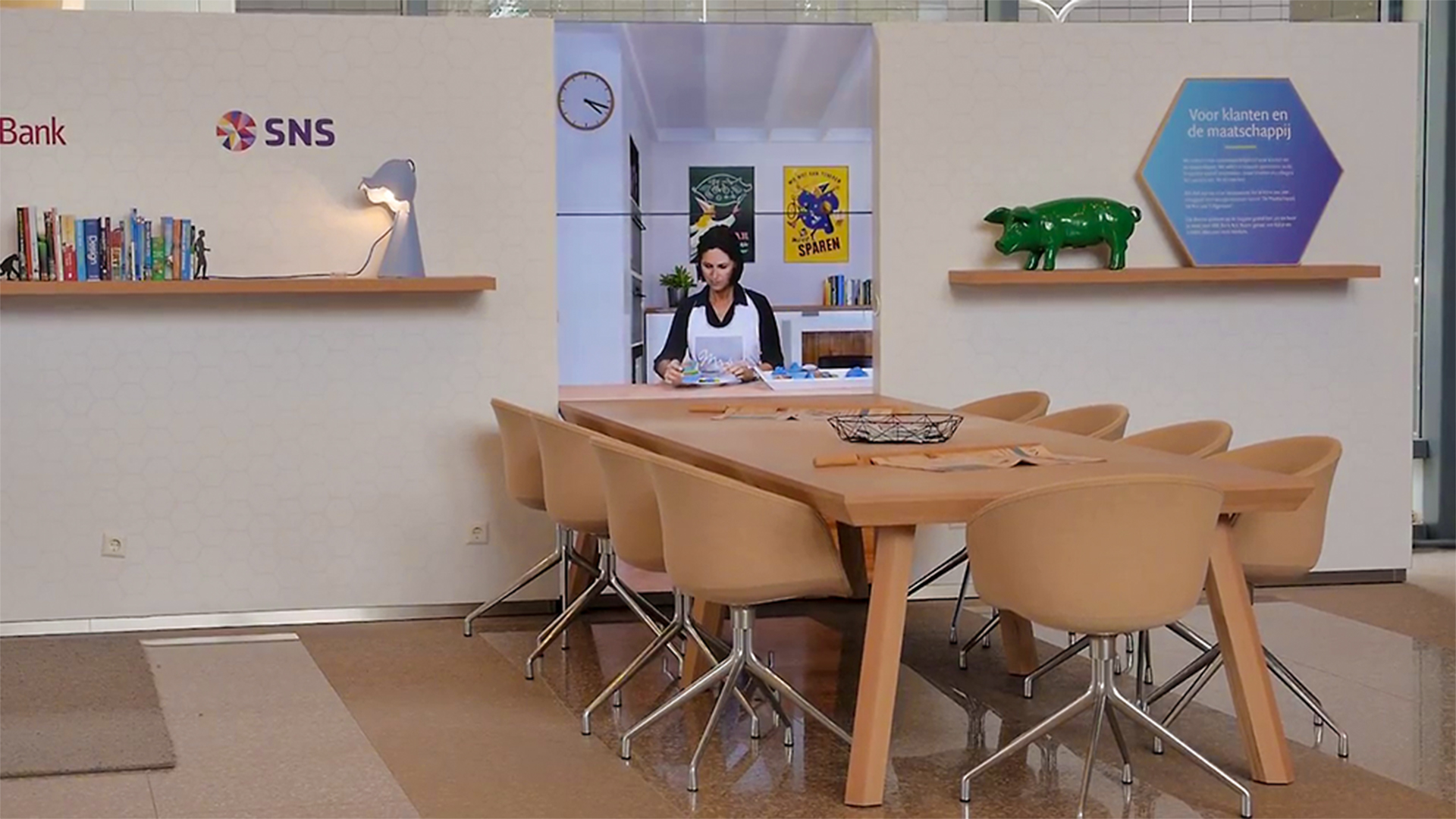 Benefits
It is pleasant to work in this modern, innovative & carefully realized environment. Employees are more aware of the vision and strategy of De Volksbank and the brands. And feel more connected to the company as a result.