Introduction
KPN is the leading telecommunications and ICT service provider in The Netherlands . The evolution from Primafoon to now a store of the future. At the end of 2015, KPN introduced its new store formula. With this important milestone, KPN is once again positioning itself as an innovative, progressive and leading retailer and breathe new life into the shopping street.
Challenges
The stores must fit in with KPN's multi-channel approach, focused on experience and interaction, in addition to customer-friendliness.
Developing a new store formula with so much ambition is challenging. ZetaDisplay assisted KPN in the entire project, from concept and content development, construction meetings, installation, delivery and now the service and support of the concept.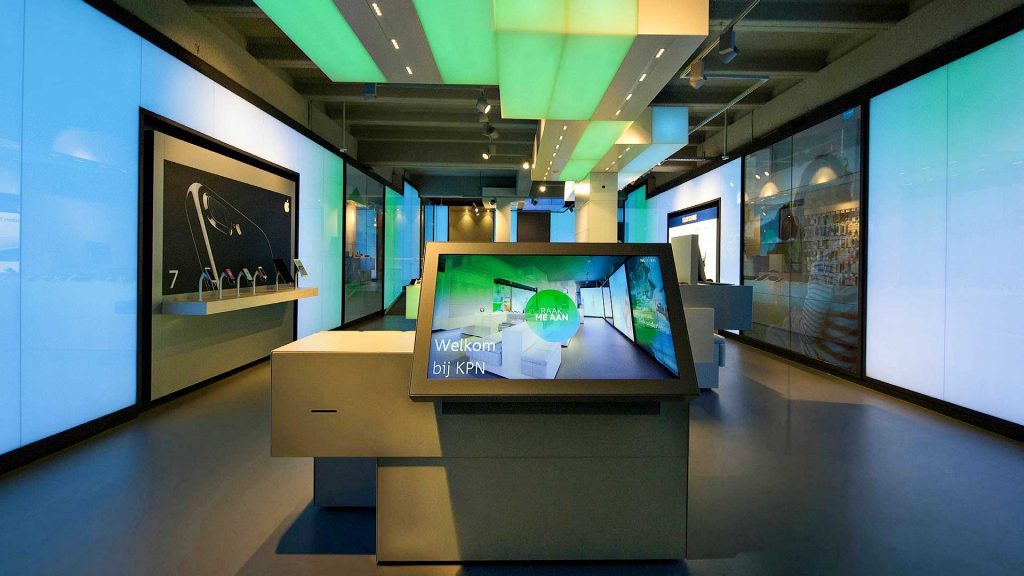 In the new stores, the visitor physically enters the KPN website. Discovering and trying are paramount. Visitors can use the latest technologies to discover possibilities that suit them best and make their life and work easier and more enjoyable.
In addition to squares with live devices, there are 'smart walls' of 2×4 55 inch screens. The screens are equipped with infrared and Kinect technology that respond to the visitor's movement. The screens thus form life-sized touch screens with a diagonal of more than five and a half meters.
Accessory shelves are equipped with electronic price tags (ESLs) so that the price is always competitive and up-to-date.
The updated stores have an advanced queue management system. Upon entering, visitors indicate on a touchscreen what they come for: purchase, service or repair, an appointment scheduled via kpn.com or to pick up an order placed online. The system then predicts how long it will take for the customer to turn. At various places in the store it is indicated who's turn and when. You can even leave your mobile number and you will be called when it is almost your turn.
ZetaDisplay is involved in almost all IT and communication elements in the store (we also call it the multimedia design): digital signage, store audio, control of Smartwalls, LED wall, TFT screens, ESLs and the integration of numerous IT systems (RFID, Queue management, climate control) to a smoothly functioning whole. Sometimes as a designer, builder or supplier, often as a conscience and booster, but always as a practical right-hand person of the KPN project team. With a beautiful result!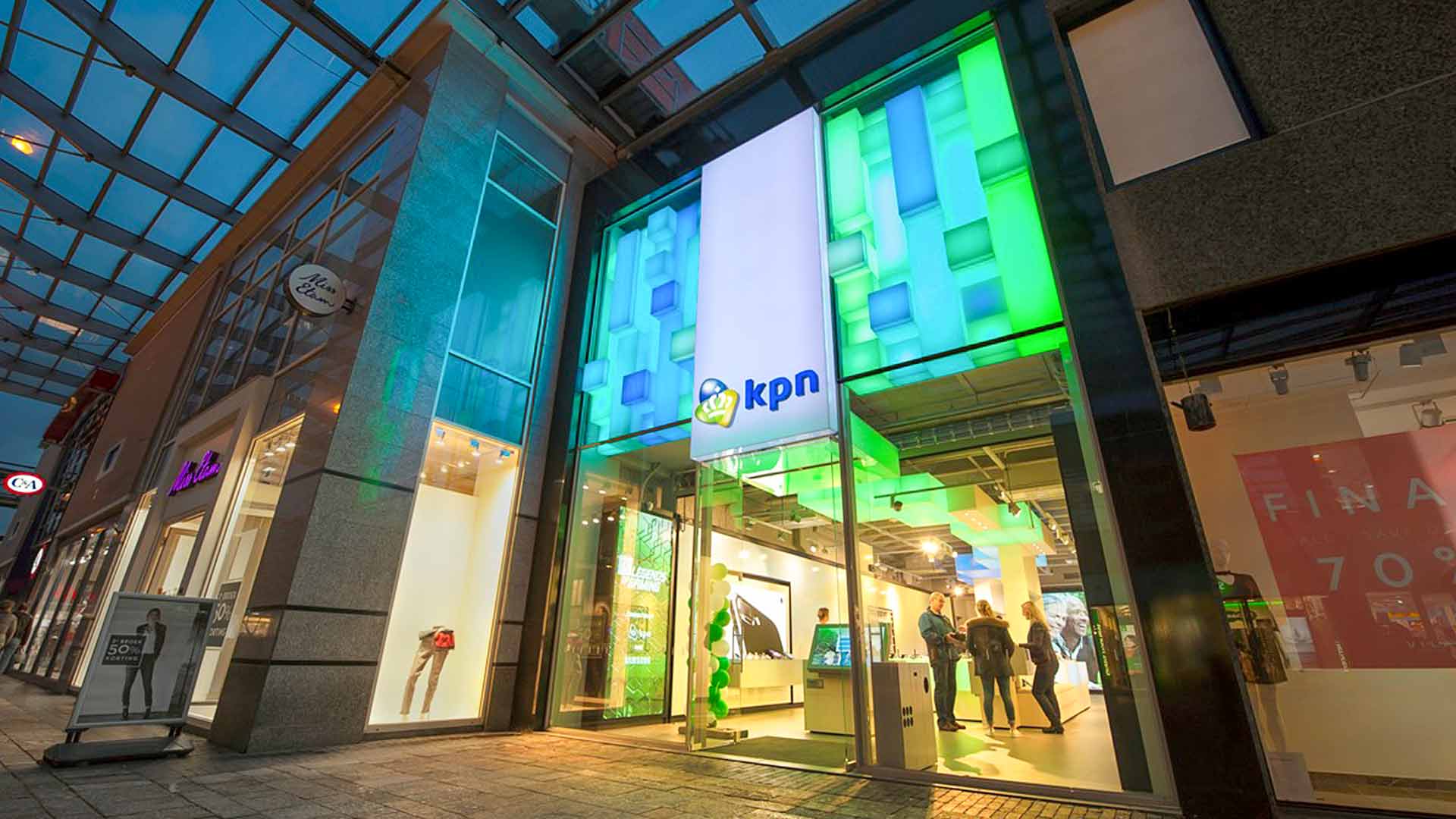 Benefits
The stores fit in with KPN's multichannel approach to integrate all contact points with customers, online, stores and customer contact centers as much as possible. With the new formula, KPN can respond better to customers' needs, which has resulted in more traffic to the stores, a higher NPS score and an increase in sales.