Introduction
Mercedes-Benz started to invest in Digital Signage on their Nordic markets in 2013. Since then, the company lets digital communication enhance the customer experience in the showrooms.
Challenges
To make a brand experience come alive in a busy environment, where many visual stimuli can distract the consumer. Reinforce the brand message but make sure the sales conversation isn't disturbed.
Our services include concept and branding strategy, content and template production, broadcasting, hardware concept and design, rollout and installation, monitoring and support. Local dealers have access to our CMS – the content tool to create, schedule and integrate local content into a centrally managed global playlist.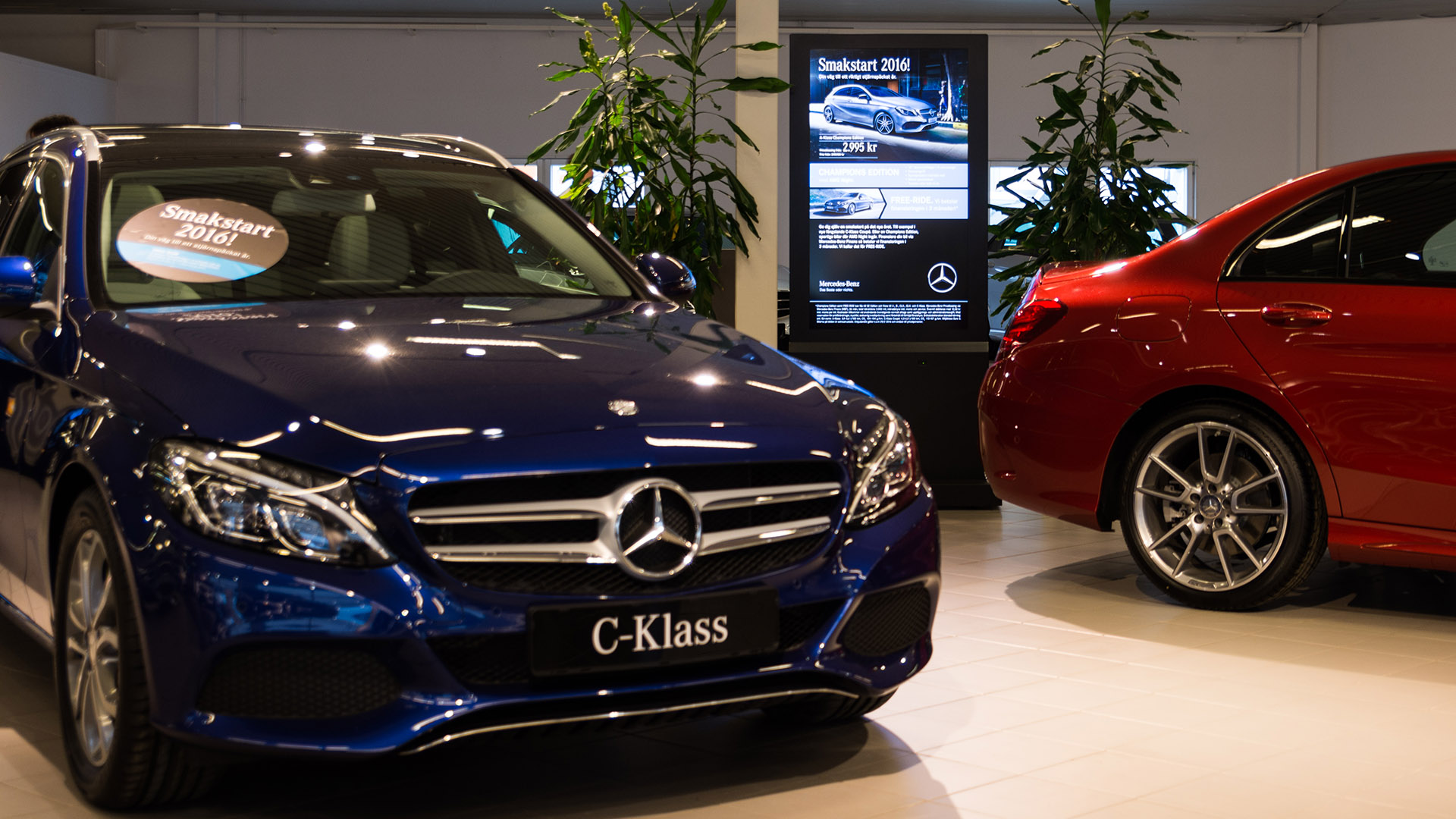 Benefits
Today we work with dealers in three countries. The setup consists of 13 different zones, where each zone is strategically placed to communicate the right message at the right time. The solution reinforces the premium position of the brand, and lets he sales personnel concentrate on the actual sales conversation.
Do you want to know how we can help you with Digital Signage?