As a reigning titleholder in the Digital Signage Awards, we are very proud to be a quadruple finalist this year.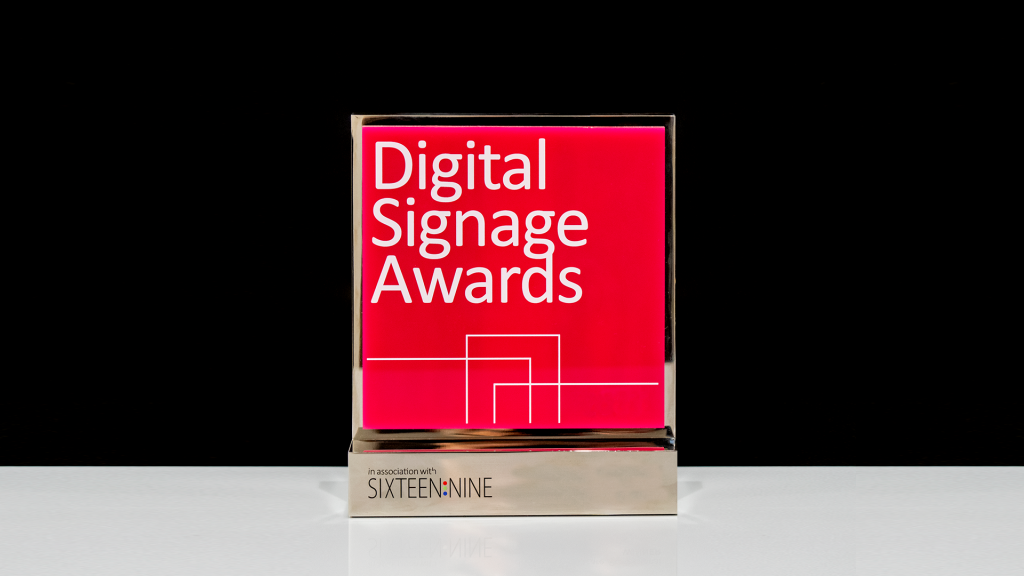 This time we are a finalist in four categories!
Corporate & Workplace – DNB
Content & Creativity, creative execution – brand advertising and media – Fredrik & Louisa
Retail – Laattapiste, a bathroom retailer in Finland
Finalist Digital Signage Awards- DNB-Hudson yards
We are nominated alongside our client DNB for the installation at their North-American head office, located in New York. This installation has some groundbreaking features that will take workplace engagement to a new level. Check it out!
Fredrik & Louisa's new flagship store, within the most prestigious department store in Oslo, has set the bar high for retail pharmacies to come. The store features a comprehensive setup of displays that blend seamlessly with the store furniture. The store has both locally and centrally controlled content. It is even possible to read about the store associate's core strengths on the displays. However, the most prominent feature is the ability to sell media space to their suppliers from full store take-over to single displays. Have a look for yourself!
Finalist Digital Signage Awards- Fredrik & Loiusa
In addition, our Finnish colleagues are nominated for the project with Laattapiste, a bathroom retailer in Finland.
Keeping our fingers crossed for the 2022 Digital Signage Awards that will take place 10th. or 11.th of May (TBD), 2022.