Oslo – ProntoTV, part of ZetaDisplay AB (publ) (Nasdaq Stockholm: ZETA) has won two global prizes at the International Digital Signage Awards in Amsterdam, Netherlands. Both recognitions relate to the delivery of complete Digital Signage installations for the Norwegian cruise ship line Hurtigruten. The projects were delivered by the Norwegian subsidiary of the Zeta Display Group and the awards were given for Technical Advances and Innovation in Management Software as well as for best in class in the segment Hotels, resorts, theme parks and attractions.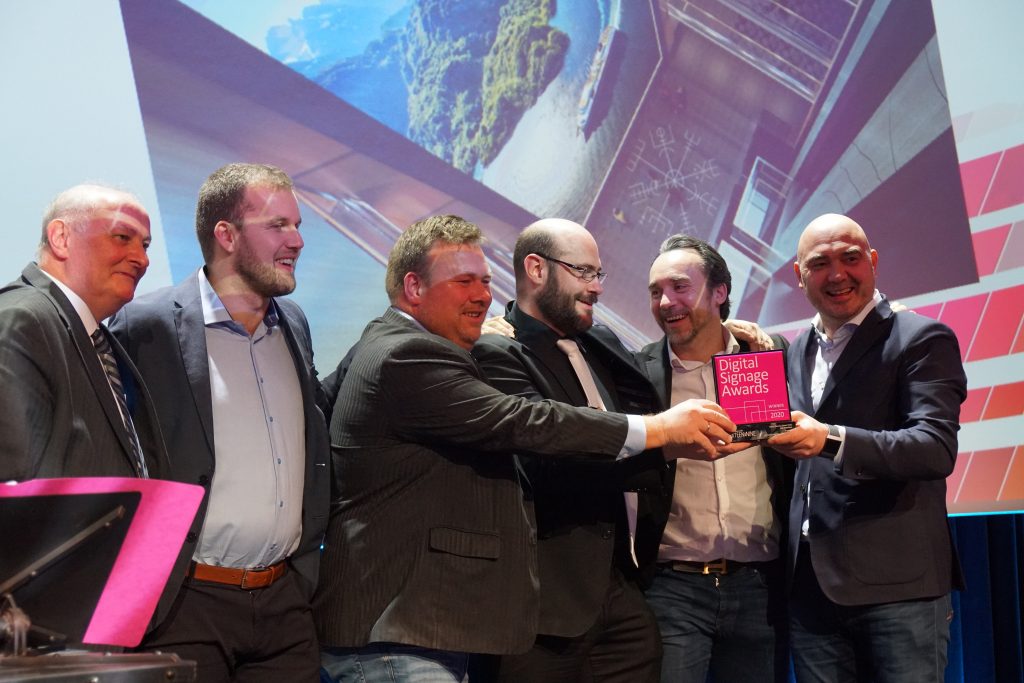 "Congratulations to the Norwegian team for a job very well done", comments CEO Per Mandorf after the ceremony. "We have proven our ability of delivering complex assignments in a demanding customer environment on a global level. It is very rewarding that the industry recognizes our competitive edge", Mandorf adds. «It is a proud day for our team of dedicated Digital Signage professionals and a very satisfying international recognition of our work for Hurtigruten,» comments Ola Sæverås, Managing Director ProntoTV and member of group management.
The 10th international Digital Signage Awards are independent and recognize companies, projects, content, campaigns and products from across the world within Digital Signage. The awards are supported by leading players in the industry sector to promote excellence and innovation throughout the sector.
Winner Digital Signage Awards