Introduction
Nearly 800 screens show the way in the Amsterdam RAI. In a unique way. Together with RAI and the renowned Bureau Mijksenaar, our Dutch sister company ZetaDisplay introduced an innovative and far-reaching 'dynamic signage' system for the RAI that is now being replicated worldwide. The RAI has been transformed into a flexible multi-use & multipurpose event location where digital signage, exploited content and live content offer a real visitor experience.
Challenges
The key problem of visitors to large event centers is that «Hall 8» says nothing to them. They are looking for an exhibition stand, meeting or event. With around 600 events a year, that doesn't work with classic signs and signage.
The ambition of the RAI was simple: dynamic wayfinding in order to improve the customer experience considerably and to simplify navigation. And at the same time simplify the operations of the RAI and better manage visitor flows, without additional staff. A more flexible system must also give stand holders and exhibition organizers the opportunity to reach their target group directly via the screens.
RAI was looking for a turnkey supplier for the RAI Live! project from A to Z.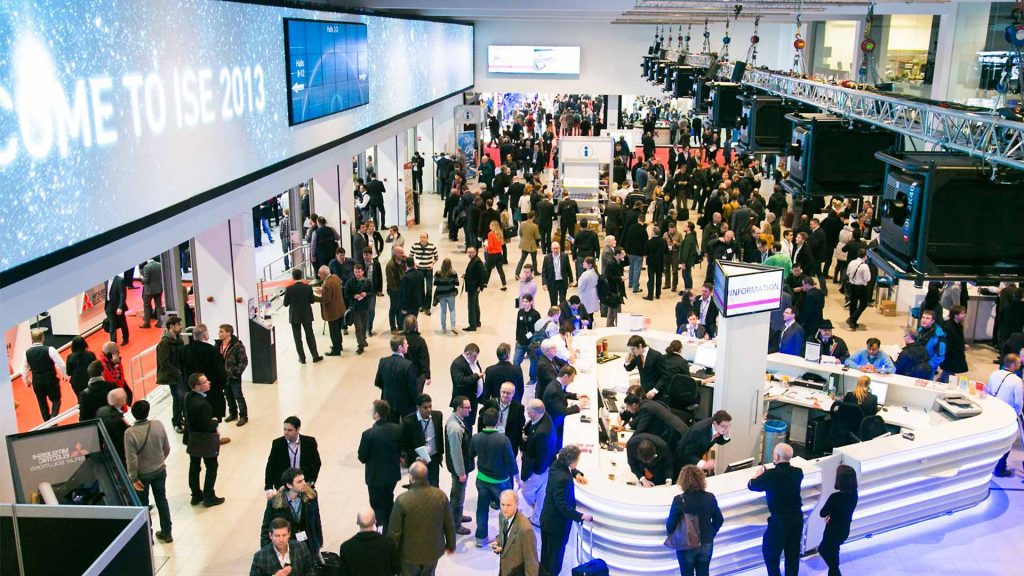 In total there are about 790 screens and two gigantic LED walls, which show more than 650 unique narrowcasting channels with a total reach of 10 million visitors per year.
ZetaDisplay Netherlands has with the RAI Live! software realized the core of the solution. This software makes it possible to work ahead in the event calendar and to adjust house styles easily and quickly for each event. For each individual screen it can be determined which content should be displayed and how the signposting should run.
Our web-based portal has been supplemented with a wayfinding module for the RAI. In the portal an event is drawn on a map of the complex and toilet groups are then assigned, and pavilions defined. The meeting complex is also being 'furnished'.
With one push of the button, the signage is generated automatically per screen. What is shown is not only determined by the location where the screen hangs. The time of day, the desired visitor flows and the priority of the location also plays a role.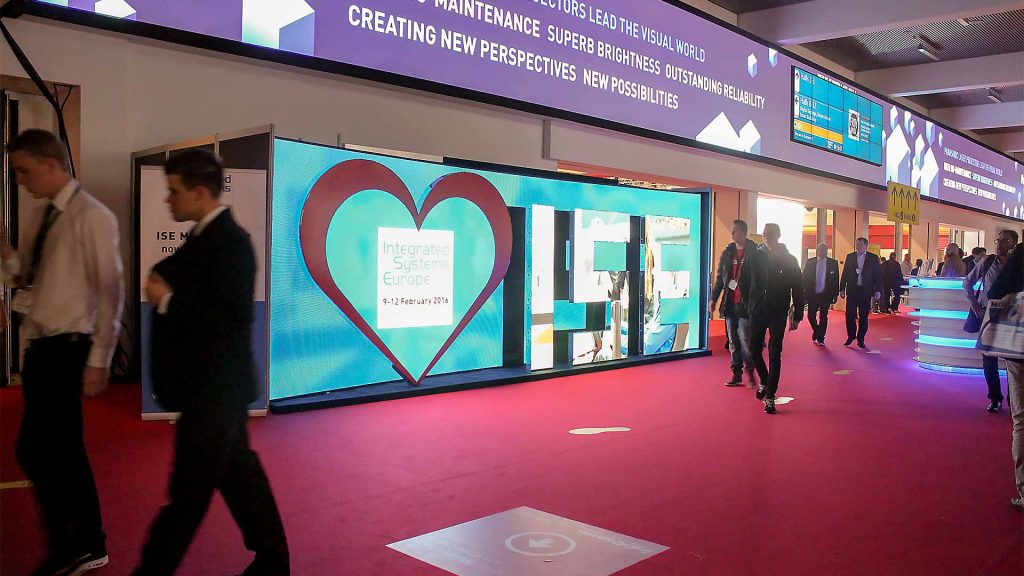 Benefits
Creating a large event takes less than a day and multiple events can be created in parallel. Without time and money consuming logistics.
In contrast to the past, only three employees and two event coordinators handle all screen communication and signage in the Amsterdam RAI complex. Previously, this was considered impossible for more than 600 trade fairs congresses and events per year.